Back to All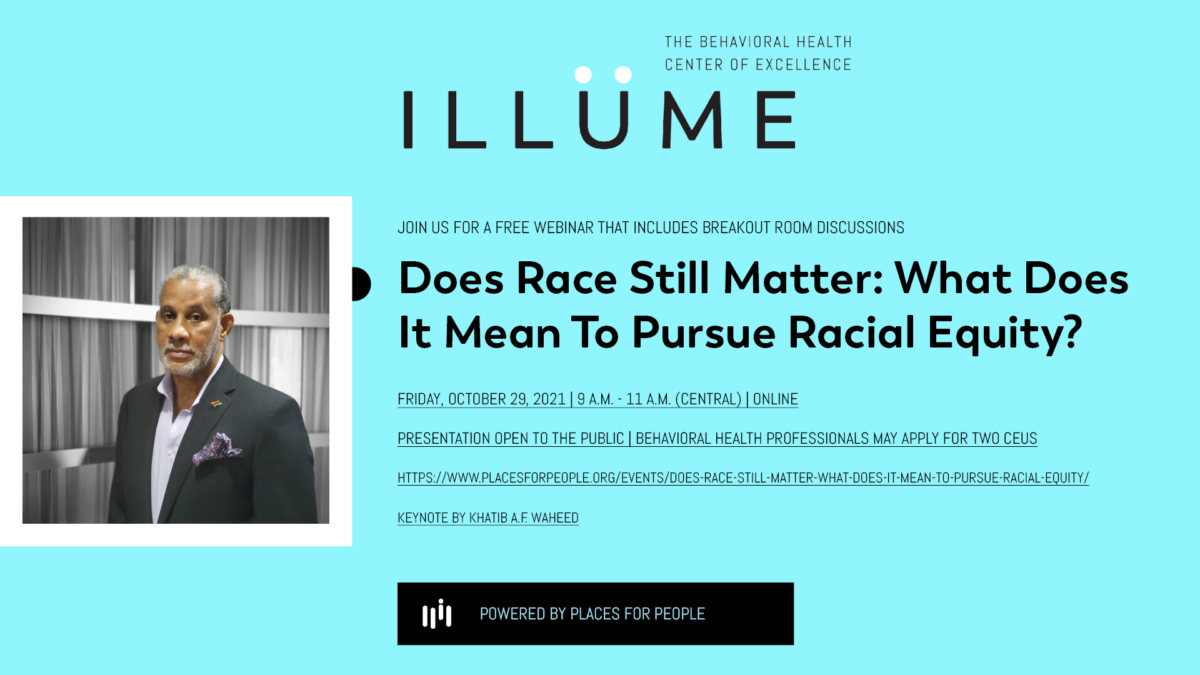 Does Race Still Matter: What Does It Mean to Pursue Racial Equity?
October 29, 2021 / 9:00 am
Join Illume The Behavioral Health Center of Excellence on Friday, October 29, from 9a.m.-11a.m. (Central)
This session will provide an overview of the Racial Equity Learning Exchange (RELE) Session Approach along with various data, concepts, and frameworks before inviting participants to engage briefly in discussion about the pervasive nature of structural racism and why race still matters. Behavioral health professionals who attend may apply for 2 CEUs.
For more than 40 years, Khatib A.F. Waheed has worked in a variety of settings and capacities to address the issues of racial inequality, poverty, and discrimination. Schools, churches and mosques, grassroots community-based organizations and mental health agencies are some of the familiar settings where Khatib has worked over four (4) decades to raise awareness and generate action aimed at ending racial discrimination and racial hatred.
Please see our CEU Guidelines 
Register in advance for this event here.