Back to All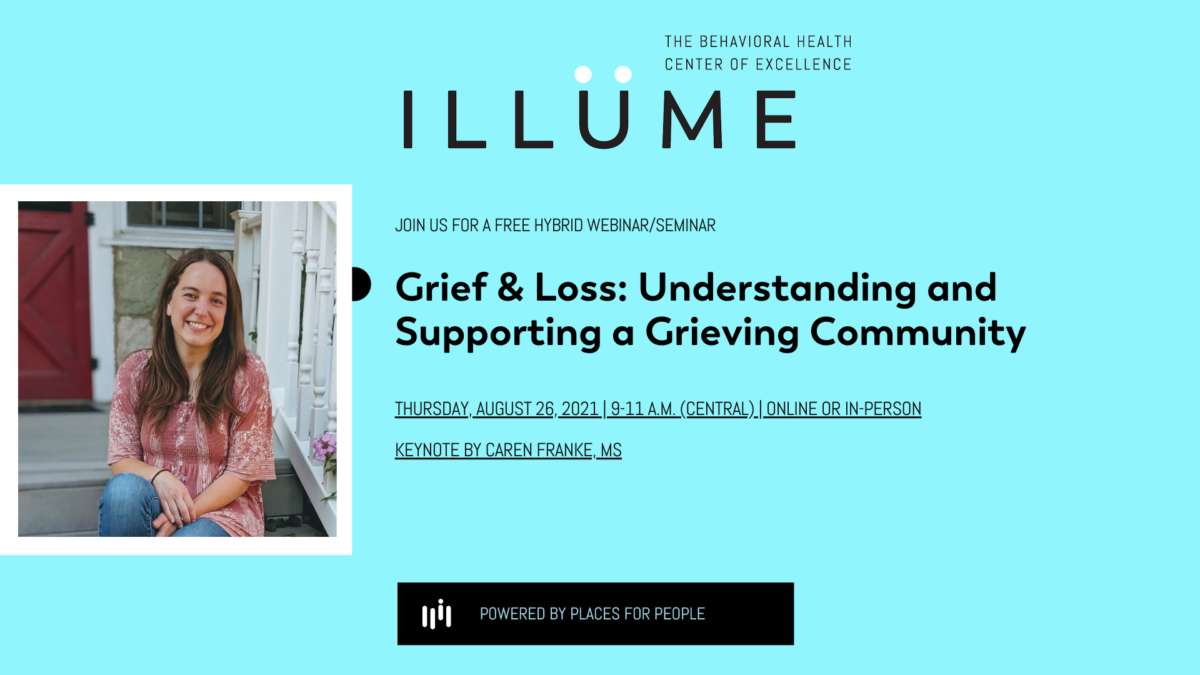 Grief & Loss: Understanding and Supporting a Grieving Community
August 26, 2021 / 9:00 am
Wednesday August 26 from 9 am to 11am 
As we come closer to a year after the peak of COVID-19, we want to acknowledge everyone who may also be approaching, or has already approached, one-year anniversaries of those who died by the pandemic.  This hybrid presentation will provide an overview of death and non-death related grief, understanding different types of grief, and how to support yourself and others who are grieving during this time, especially within the workplace environment.  Online attendees will have the opportunity to participate through chats and comments.  The presentation is open to the public. Behavioral health professionals who attend may apply for 1.5 CEUs.
Please see our CEU Guidelines.
This presentation will be led by Caren Franke, MS.  Caren has her Master of Science in Thanatology–the study of death, dying, and bereavement.  Caren's passion for working with grieving individuals started after she experienced her own personal losses as an adolescent.  From that point forward, Caren began dedicating her time to helping others who were grieving, including volunteering with the same children's bereavement center that helped her navigate her own grief.  In addition to her time spent volunteering, Caren has also worked with grieving individuals through hospice care, organ donation, and a local children's bereavement center.  Caren is equally as passionate about mental and behavioral health and has a decade of experience working in the field, including working as a direct care staff with children and adolescents in residential and school settings.  Caren is now actively working towards bridging the conversations between grief and the impact it has on mental health within the community.