Back to All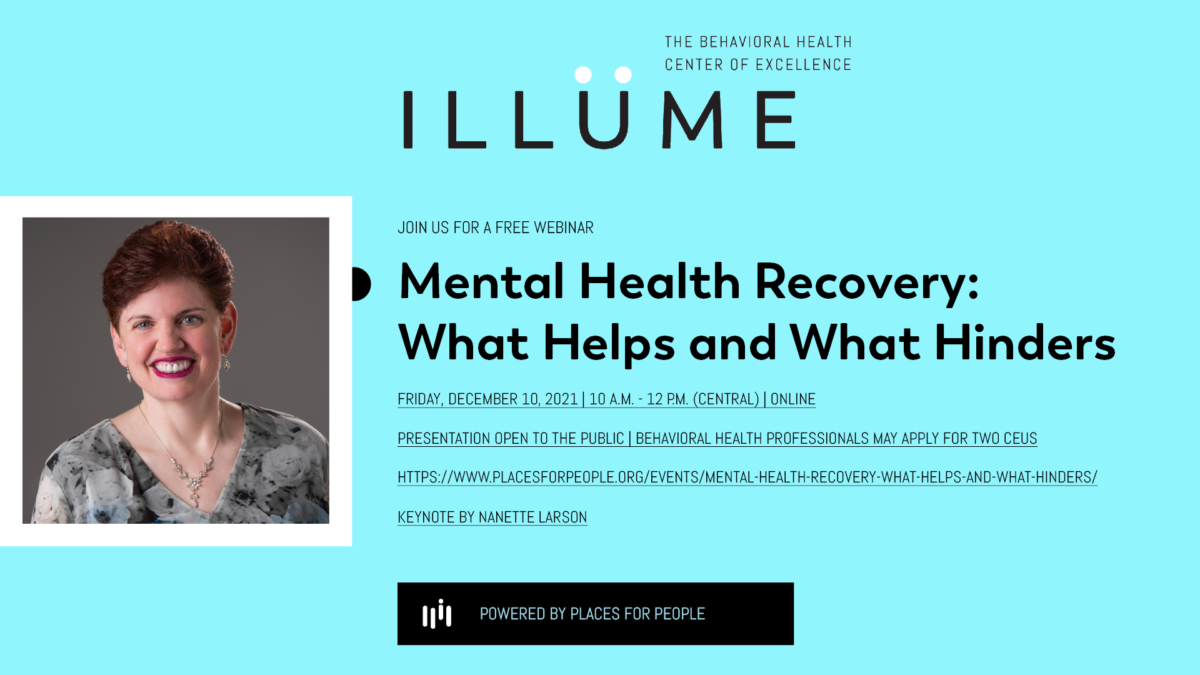 Mental Health Recovery: What Helps and What Hinders
December 10, 2021 / 10:00 am
Join Illume: The Behavioral Health Center of Excellence  on Thursday and Friday, December 2-3, from 9a.m.-4p.m. (Central), Mental Health Recovery: What Helps and What Hinders.
Although most staff, advocates, and loved ones want to support the recovery journey of those with mental health challenges, there is still great misunderstanding about what is truly helpful in that process. The Hippocratic Oath, "Do No Harm," can only be followed if we understand what may, indeed, cause harm. In this presentation, you will learn things that help and things that hinder the recovery process for individuals with mental health challenges. In addition to sharing from the research on this topic, conducted by the National Technical Assistance Center for State Mental Health Planning, Ms. Larson will share from her own personal experiences of what helped and hindered her recovery journey – from mental health patient to deputy director for the State of Illinois Division of Mental Health. The presentation is open to the public. Behavioral health professionals who attend may apply for 2 CEUs.
Please see our CEU Guidelines 
Register in advance for this event here.